"EIGHT & BOB" is a niche perfume brand created by the French perfumer Albert Fouquet. His great history and characteristics give the brand an exquisite personality. This perfume, born in the French aristocracy, has a clientele who identify themselves with discrete luxury, elegance and sophistication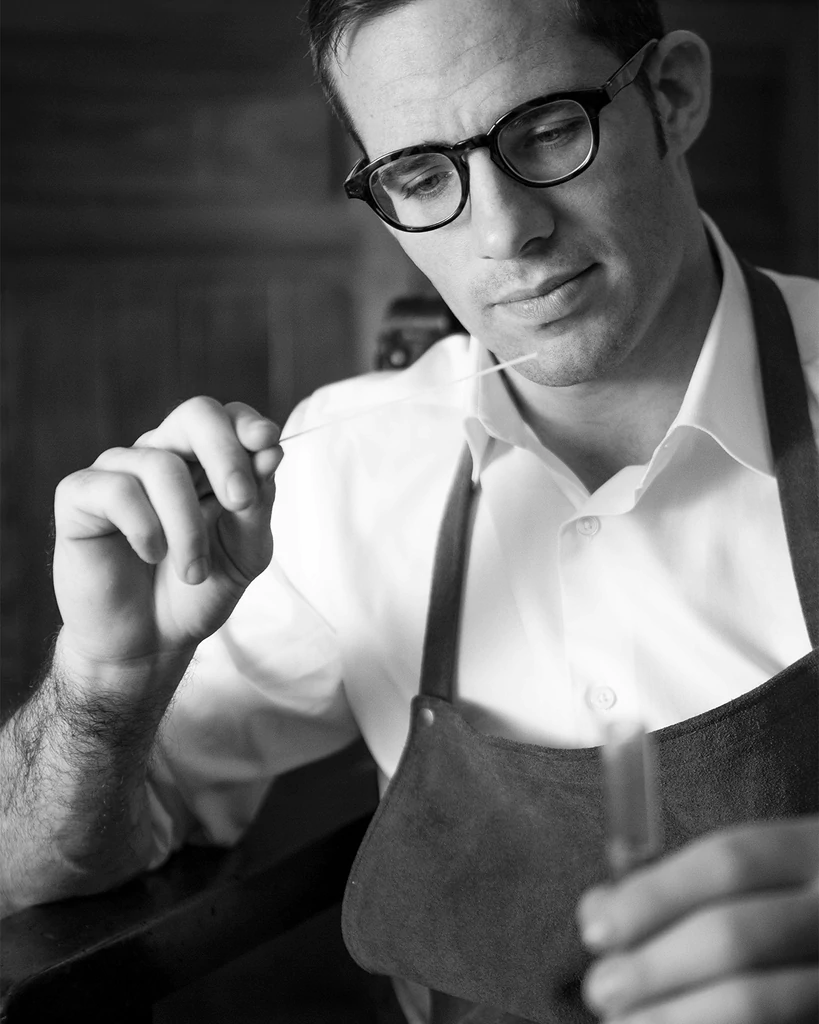 Who is Albert Fouquet
Albert Fouquet, the son of a Parisian aristocrat, was part of elite French society in the early twentieth century and a perfume connoisseur. In a room on the upperfloor of the family chateau, Fouquet created and perfected various essences for his own personal use – aided by Philippe, the family butler. At social events he would surprise everyone with an exquisite fragrance that became increasingly in demand within the exclusive social circle he frequented. However, Fouquet continually rejected proposals to market his fragrance.
Why it is called "EIGHT & BOB"
One night during his summer vacation in 1937 on the French Riviera (Côte d'Azur), Albert met and got on very well with a young American student who was touring France in a convertible: John F. Kennedy. Within minutes of being introduced, J.F.K. was captivated by the essence that Albert wore. John's charm and congeniality persuaded Albert to leave him a sample of his fragrance with a note at the hotel the following morning: "In this bottle, you will find the dash of French glamour that your American personality lacks."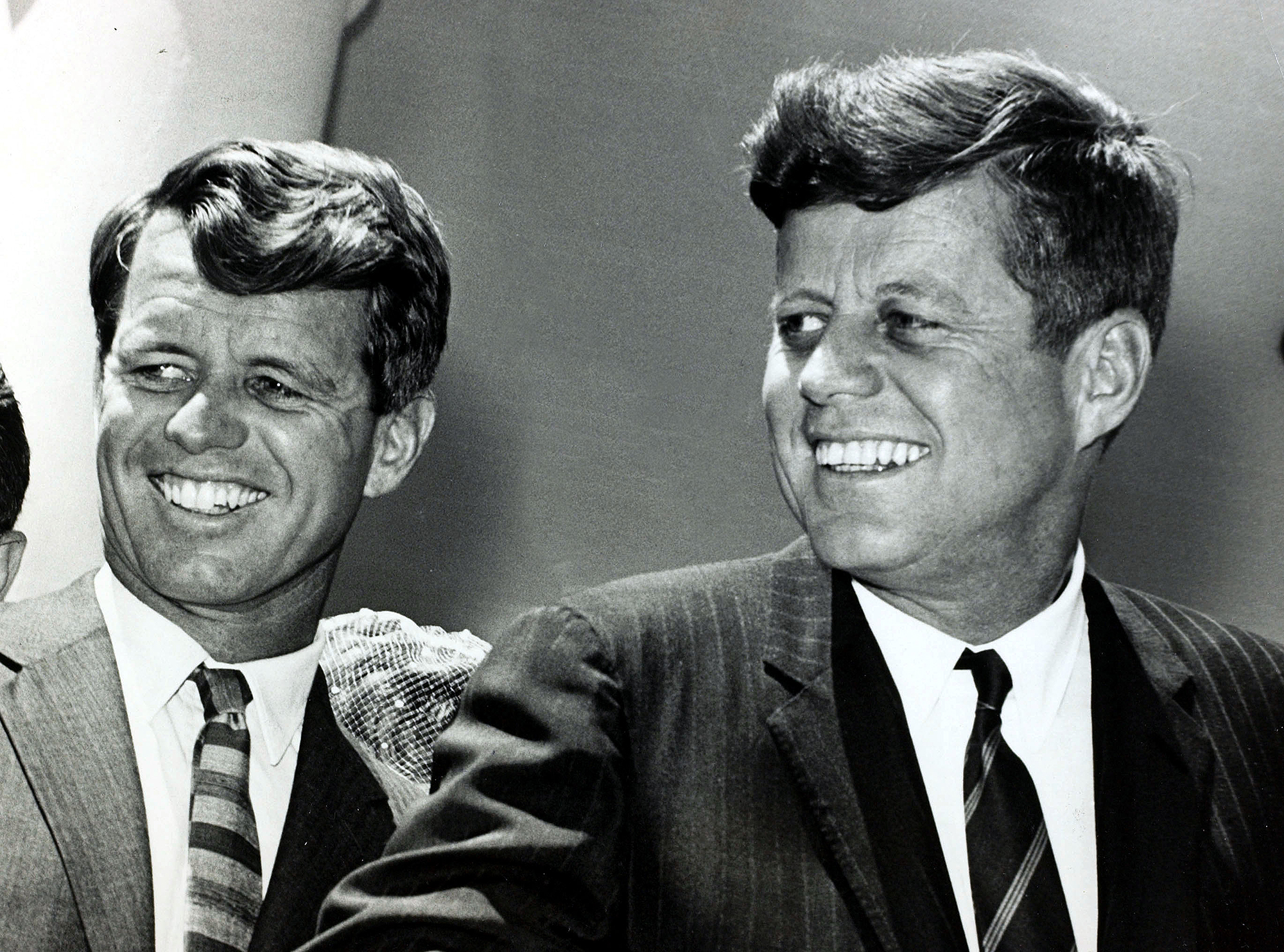 On returning from his vacation, Albert received a letter from John in the U.S. thanking him for the kind gesture and informing him of the success his perfume was having among his friends. He requested Albert to send him eight samples, "and if your production allows, another one for Bob". Without fully understanding the request, Albert decided to send a box with sufficient samples to offset the transport costs. His perfectionism extended not only to the fragrance but everything surrounding it. He didn't fill the order until Philippe found some beautiful glass bottles in a Parisian pharmacy that Albert considered suitable for his fragrance. Finally, he ordered several boxes decorated with the same pattern as the shirt that J.F.K. was wearing when they met, and then labeled the bottles and boxes with John's amusing request: "EIGHT & BOB".
Albert was surprised a few months later when he began receiving letters from America with requests from various Hollywood directors, producers, and actors such as Cary Grant and James Stewart. Everyone wanted the "EIGHT & BOB" fragrance they had apparently discovered through John's father, who had maintained relationships with well-known stars because of his previous business ventures in the movie industry.
What is Andrea?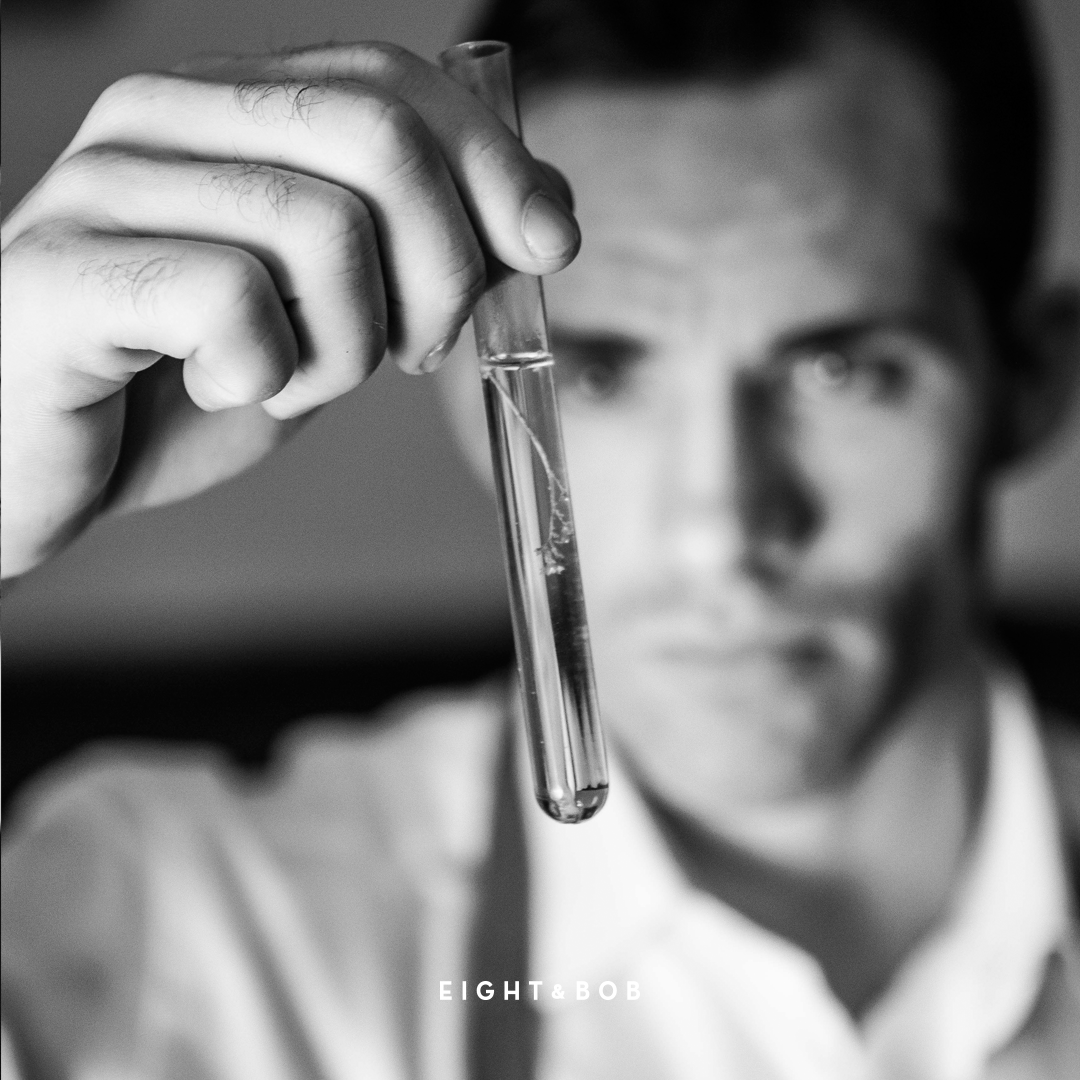 In January 1934 Albert Fouquet traveled to Chile at the invitation of the Italian ambassador. Besides enjoying the charms of the country, he took advantage of this trip to search the Andes for aromatic plants that would enhance his fragrances.
He returned to Paris with several sprigs of "Andrea", the name Albert had given the plantwhose extracts are the soul of his fragrance "EIGHT & BOB".
Andrea is a wild plant in short supply due to the altitude and limited area in which it grows; and can only be picked during the months of December and January. The plants gathered under go a very exacting selection process in which only seven percent are chosen. This process ends between March and April and only then is it known how many units of "EIGHT & BOB" can be bottled; and how many can be allotted to each country.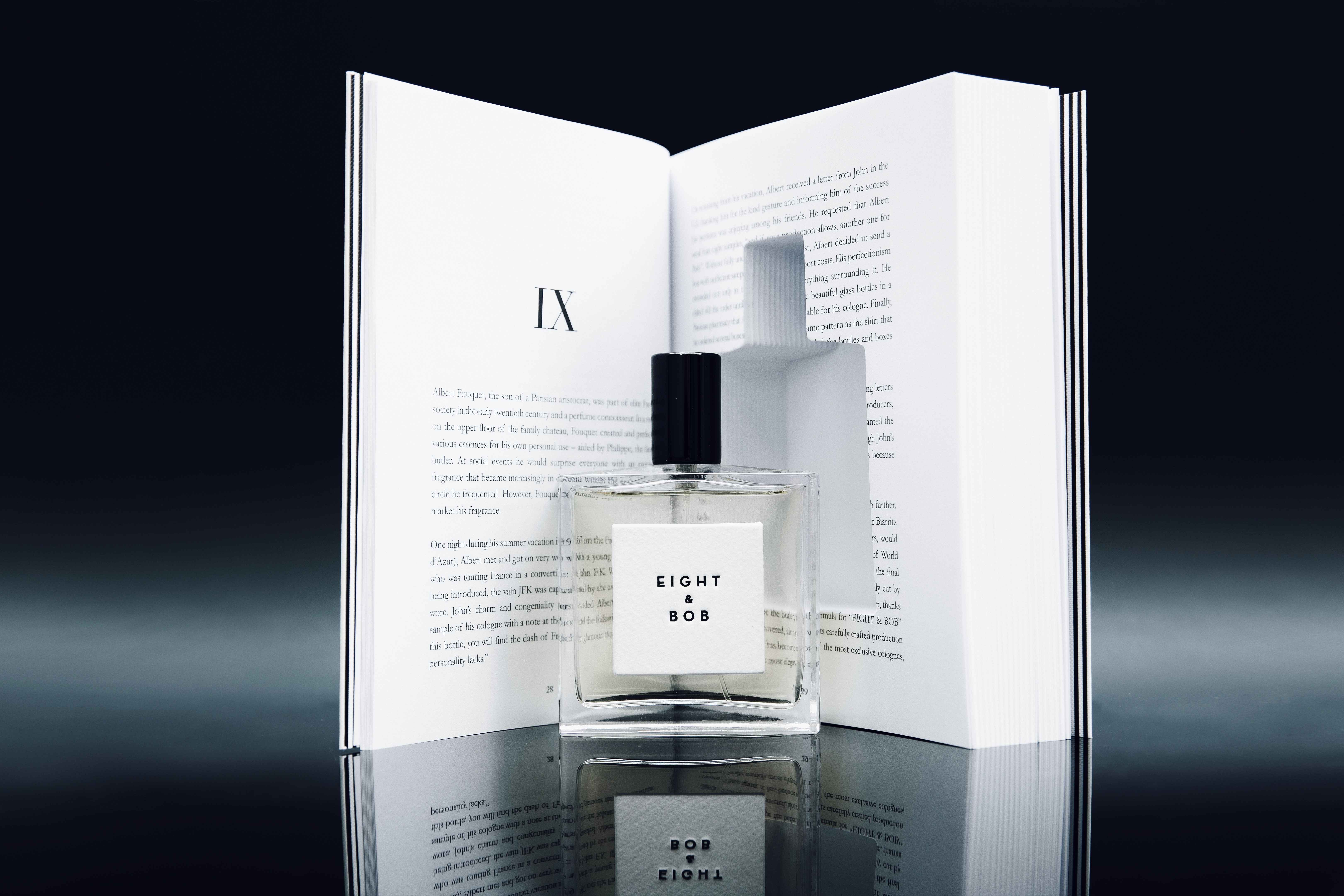 Why Is it presented in a book?
Unfortunately, in the spring of 1939, Albert died in an automobile accident near Biarritz (France) but the petitions for more perfumes from the US kept arriving. Philippe, the only person who could handle the orders, would only continue with the work for a few months, since the start of World War II forced him to leave his job with the Fouquet family. In the final shipments, Philippe hid the bottles inside books that he carefully cut by hand to prevent the Nazis from seizing the fragrance.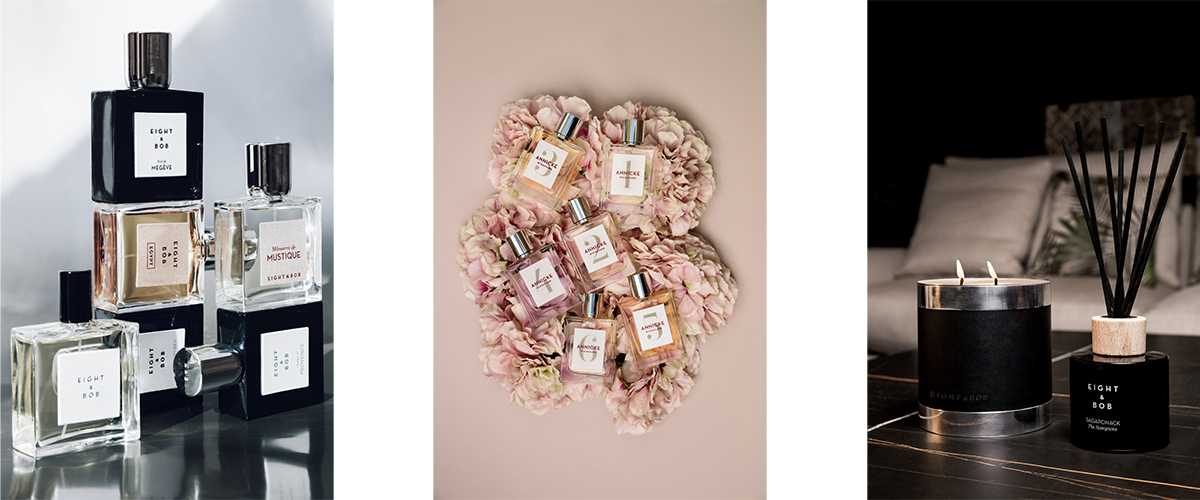 Eight and Bob today
Decades later, the formula for "EIGHT & BOB" has been completely recovered, along with its carefully crafted production process. Once again, it has become one of the most exclusive fragrances, preferred by the world's most elegant men and women.
Today Eight and Bob Fragances includes:
The Original – the fragance wich is at the origin of the brand and another 5 diferents unisex fragances each one with an original story and an exclusive ingredients that maks the olfactory piramid an extraordinary universe and invits in a truly journey of the senses : Egypt, Cap D'Antibes, Mémories de Mustique, Nuit de Megève, Champ de Provence.
Our niche luxury line propose also ANNICKE – a collection of 6 parfums pour femme (from fresh, sparkling and fruity note to floral, sensual and woody), a Travel collection complemented by an extraordinary collection of the finest leather cases crafted by Spanish artisans, a Luxury Home Fragance Collection developed following the highest quality standards and inspiration from the most exclusive places in the world: Varrena (Lago di Como), Telluride (Aspen), Sagaponack (The Hamptons), Lord Howe (Mer de Tasman) and Tanganika (L'Afrique)
Special Edition
"EIGHT & BOB" launches its new fragrance R.F.K. Special Edition as a tribute to the excellent work lead by Mr. Roberf F. Kennedy in the defence of Human Rights.
To mark the 50th Anniversary of the death of Robert F. Kennedy, Kerry Kennedy, daughter of Robert F. Kennedy, and president of the Robert F. Kennedy Human Rights Foundation, partnered with "EIGHT & BOB" to present their new special edition of 'The Original' fragrance by donating part of the revenue as a tribute to R.F.K's dream o a more fair and peaceful world.
The iconic perfume of the brand is presented in a new format, fresh, clean, unisex, for daily use.
Limited Edition for Rolls Royce & Bentley

Two of the world's most prestigious car clubs, the Rolls-Royce Enthusiasts' Club (RREC) and Rolls-Royce Owners' Club (RROC) launched a new publication entitled "Exploring the Extraordinary: 100 Years of Bentley Motors" and present their partnership with "EIGHT & BOB" by launching a limited edition perfume wich was presented for Rolls-Royce & Bentley enthusiasts and owners. An oriental sensual, woody and musky fragrance; featuring a classy blend of vetiver and tonka. This scent is housed in an elegant black glass bottle, finished with an authentic silver label and engraved with a limited-edition number. The perfume is presented in a luxury box which holds a card that certifies each unique piece of this 500 pieces limited edition

Exclusive HOTEL Amenities, cosmetics and gifts sets

Our beloved guests will find in all our 17 unique designed rooms and appartments an "EIGHT & BOB" unique collection, "Les Essentiels", designed for the most exclusive hotels from all around the world. An exclusive product designed for a highly demanding audience that seeks sophisticated luxury and that identify themselves with the lifestyle of the brand.
All products in "Les Essentiels" collection are the result of combining an exquisite selection of raw materials and formulas of the highest quality. These cosmetics have been enriched with only natural ingredients such as shea butter, avocado, almonds or cotton oil extract. All this enhances the formulas offering a silky and unique texture that you will fully enjoy.
A complete collection of eight cosmetic products that fully respond to your well-being. Bath & Shower Gel, Shampoo, Hair Conditioner, Moisturizing Body Milk, Hand Cream, After shave balm, Facial Cream and the soap. Each product of the "EIGHT & BOB" amenities collection purely reveals the essence of the brand capturing the values of exclusivity and elegance.
A special Gift Set of "EIGHT & BOB" exclusive cosmetic line is aviable at Suter Palace Heritage Boutique Hotel's reception.